Quantitative Computational Imaging Lab is a part of the Institute of Micromechanics and Photonics (Photonics Engineering Division) and operates in the Faculty of Mechatronics at Warsaw University of Technology. 
Our goal in the QCI lab is to create new computational imaging frameworks merging developments in numerical reconstruction algorithms and experimental optical setups. Our main research line concerns optical microscopy advancements – we strive to provide technological means for deeper, faster, and more robust label-free imaging with extremely high signal-to-noise ratio and space-time-bandwidth product.  We focus on coherent (interferometry, holography) and incoherent (Fourier ptychography, differential phase contrast) imaging techniques and pay special attention to quantitative nature of optical measurements providing efficient new tools for non-invasive precise diagnosis.  
We are proud to cooperate with world-class research groups in University of Valencia (prof. Vicente Micó lab), The Arctic University of Norway, Tromsø (prof. Balpreet Ahluwalia lab) and Nanjing University of Science and Technology (prof. Chao Zuo lab). We are open to new collaborations, please do not hesitate to contact us. 
Check open calls for positions in QCI projects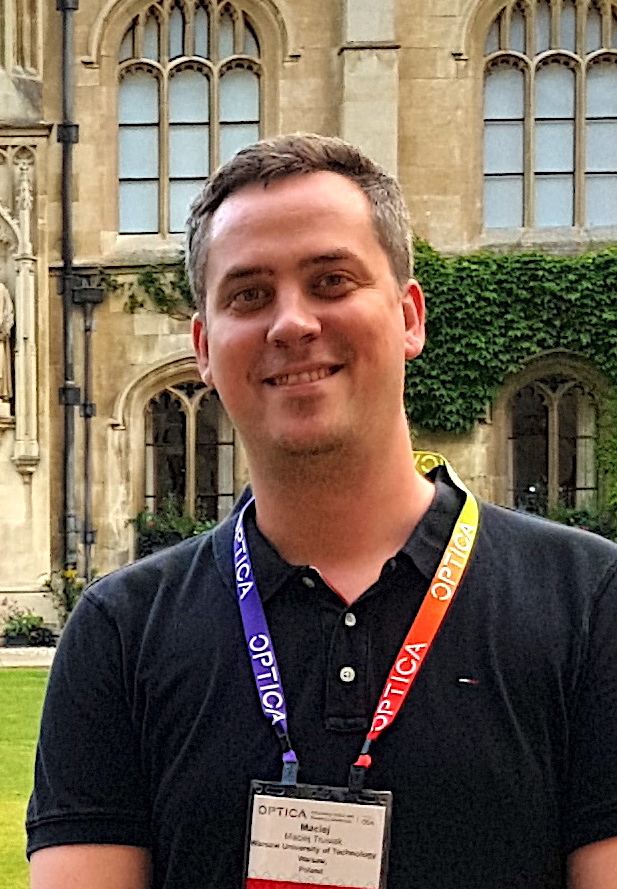 Maciej Trusiak is an Associate Professor at the Institute of Micromechanics and Photonics Warsaw University of Technology.